What is particularly important for our Company is customer satisfaction, that is why we spare no efforts to encourage our customers to establish long-term relations with us.
Our offer includes:

We specialize in mechanical assembly of production lines and devices of overhead and floor transport systems, among others: 
– transport lines for skids and containers,
– EMS lines (Electrified Monorail Systems),
– conveyor belt and plate conveyor lines,
– transport and storage lines for tyres, wheels and rims,
– seat transport lines,
– lines for transporting sheet metal and other waste,
– Power&Free system lines,
We also perform mechanical assembly of machines and equipment (including paint shop booths, dryers, KTL and VBH bathtubs, washing equipment) for the automotive and construction industries, for domestic and foreign customers.
Gained experience and close cooperation of qualified assembly teams and project managers, as well as performing works in accordance with standards and requirements and full commitment, guarantee the success of each order, as well as customer satisfaction.

MOBUS Sp. z o. o. has extensive experience in the field of steel structures and technological transport systems. Since the beginning of its activity it has carried out many projects in Poland and abroad, mainly on the German market in the area of Automotive. The company also specializes in the design, production and assembly of industrial frames, support structures, platforms, etc. The quality of our products is determined by the experienced staff of specialists at every level of project implementation, starting from design, production preparation, through production and assembly of products on the customer's premises.

The main scope of technological processes accompanying the realization of the product in our company is:

– Preparation of elements for prefabrication of structures by cutting on saws and punching on plasma firing machine;
– The process of folding and welding at suitably prepared workstations with the help of supervised welding equipment;
– Preparation of surfaces before coating by shot blasting, ensuring a suitable surface for anti-corrosion adhesion coatings;
In order to protect the surface against corrosion, we provide all currently used coatings such as hot-dip galvanizing, galvanizing, painting by hydrodynamic method and by powder painting.

We provide transportation of the steel structure or its storage on hardened storage areas.
The production of steel structures may take place on the basis of documentation provided by the customer or prepared by our design office.
The complexity of our offer is complemented by the possibility to perform assembly for a prefabricated steel structure.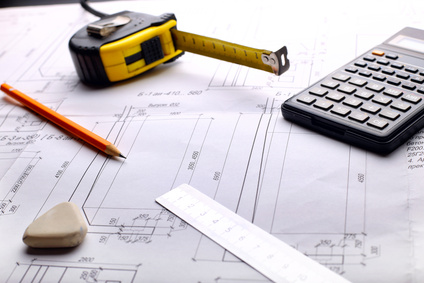 We design building structures (steel and reinforced conrete).
Depending on the type of work and arrangements, design work may include:
– Realization of the construction design,
– Realization of a executive design,
– Realization of a workshop design,
– Adaptation of the technical documentation received from the customer with all the data necessary for the execution,
– Complementary design of structural elements to the customer's documentation,
– Comprehensive design according to customer data and agreements,
The design process is carried out in the following order:
– The previous process – preparation of the offer and negotiations with the client,
– Design work planning,
– Implementation of the project,
Design works are carried out with use of:
– Static – structural analysis: Robot Structural Analysis Professional 2020,
– Static – connections: IDEA StatiCa 9 and Robot Structural Analysis Professional 2020,
– 3D Model: ProSteel ProStructures V8i for AutoCAD 2016,
– Workshop drawings, assembly drawings: .pdf, .dwg, Part lists, bolt lists: .pdf, .xlsx, .docx,
– NC files for CNC (Computer Numerical Control) manufacturing,
– Completion documentation: .pdf and/or .dwg,